Still PiL.: Neue Single und in Kürze neues Album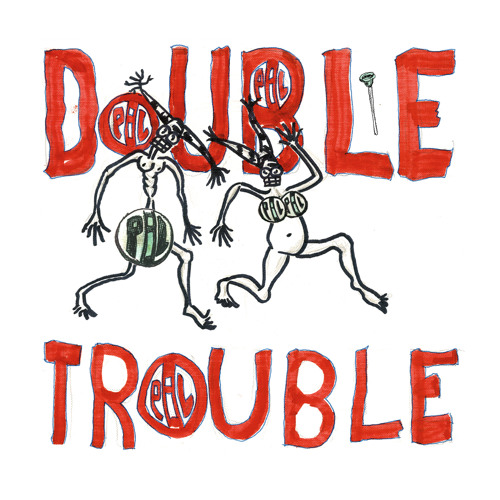 Johnny Lydon und seine Band PiL sind so etwas wie eine meiner Konstanten, seitdem ich mich mit dem befasse, was heute allgemein als Postpunk betitelt wird. Und das geht nun mittlerweile schon ein wenig länger als 30 Jahre so. Nun kündigen Public Image Ltd (PiL) die Veröffentlichung ihres 10. Studioalbums mit dem (bescheiden wie eh und je) Titel "What The World Needs Now..." an. Herauskommen soll das Album am 04.09.2015. Nach dem 2012er Quasi-Comeback-Album "This Is PiL" - dem ersten Studio-Longplayer nach gut 17 Jahren! - folgt 3 Jahre später also ein weiteres Werk der stilbildenden und sicher auch einflussreichsten Combos des Postpunks. "What The World Needs Now..." wurde von PiL in Eigenregie finanziert und erscheint auf dem bandeigenen Label PiL Official via Cargo Records Germany...
Zunächst aber erscheint am 21.08.2015 vorab die erste Single (und erster Track auf dem Album), "Double Trouble". Die 10" Vinyl Version wartet auf der B-Seite mit den Songs "Betty Page" und dem Non-Album-Track "Turkey Tits" auf. Den Stream zu Single gibt´s bereits jetzt und hier unterhalb dieses Artikels. Zudem gibt es 2015 PiL endlich auch wieder auf deutschen Bühnen zu sehen. Die Gelegenheit werde ich mit Sicherheit wahrnehmen...
PiL auf EU Tour:
06.10.2015 F-Paris, Le Trianon
07.10.2015 NL-Amsterdam, Paradiso
09.10.2015 CH-Lausanne, Baite
10.10.2015 I-Venedig, Rivolta
11.10.2015 Mailand, Magazzini Generali
13.10.2015 Mannheim, Alte Seilerei
14.10.2015 Ludwigsburg, Rockfabrik
15.10.2015 Berlin, Columbia Theatre
17.10.2015 Bochum, Zeche
18.10.2015 B-Antwerpen, Trix
PiL - "What The World Needs Now..." - VÖ 04.09.2015 - PiL Official / Cargo Records